Bring your passion and ​​expertise to participate in the Global Hackathon event on Sustainable Development Goals (SDGs) happening in Egypt, Senegal, Benin, Kenya, South Africa, Rwanda, Burkina Faso, Nigeria and online.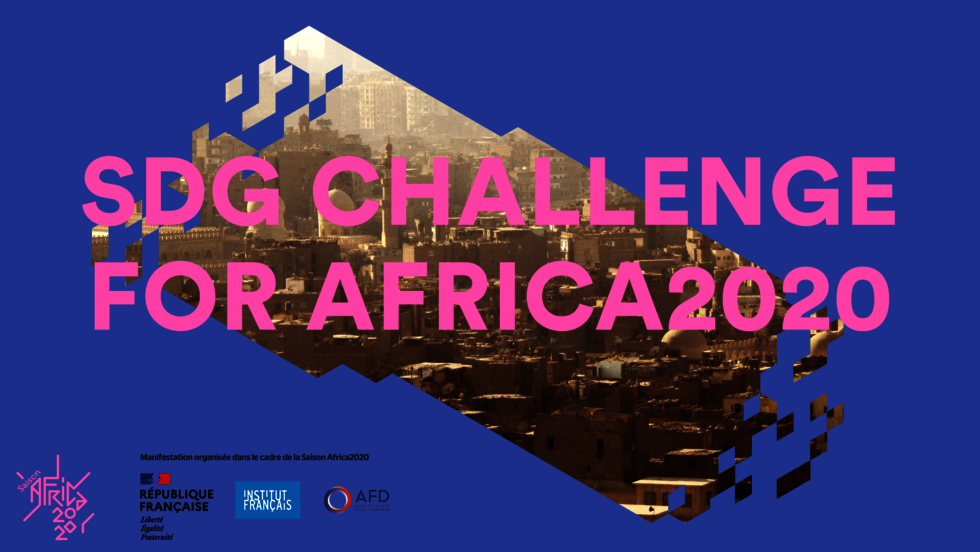 Background
Africa2020 is a pan-African and multidisciplinary project focusing on innovation in the arts, sciences, technology, entrepreneurship and the economy. For this season, La Cité des sciences et de l'industrie, the Carrefour numérique² and 10 FabLabs in Africa organise a Global hackathon. The SDGs Challenge for Africa2020 will take place in 8 African countries at the same time and online for French residents (due to the lockdown).
In teams, you will have 48 hours to find an open-source solution to one of the United Nations 17 Sustainable Development Goals.
11 FabLabs
On 12th and 13th December, the SDGs Challenge will take place in 11 FabLabs at the same time.
Each FabLab has chosen to work on one or several specific Sustainable Development Goals (SDGs) :
Carrefour numérique² - Paris, France (due to the lockdown an online participation within an African team is possible).
Who is this event for ?
You are welcome to participate if you are available on 11th, 12th and 13th December 2020.
If you would like to share your know-how, expertise and passion with others.
All skills are useful. Come and join a team and take part to the SDG Challenge for Africa2020!
Organisation & participation
WHERE ?
Face to face : The hackathon will take place in 8 FabLabs in Africa.
Distant / online : Unfortunately, due to the current Covid-19 health measures in France (lockdown), the Carrefour numérique² can't host the challenge. But, as a French resident, you have the opportunity to join a team online in the following FabLabs :
Nitrous Project in Cairo, Egypt.
SenFabLab in Dakar, Senegal.
PolyLab in Thies, Senegal.
The MakerSpace in Durban, South Africa.
Tshimologong in Johannesburg, South Africa.
LakeHub in Kisumi, Kenya.
BloLab in Cotonou, Benin.
Unilag in Lagos, Nigeria.
SCHEDULE
Friday evening 11th December:
Welcome of participants in the African Fablabs
Online introduction speech
Teams forming
Discussion about SDGs
Saturday 12th December 10 a.m - 7 p.m:
Welcome
Ideation and conception phase
Morning online progress meeting
Conception phase
Afternoon online progress meeting
Sunday 13th December, 10 a.m - 8 p.m:
Welcome
Prototyping phase
Morning online progress meeting
End of prototyping phase
Afternoon online progress meeting
6-8 p.m: Final project presentations - online with all the FabLabs
• 6 p.m : Introduction speech
• Presentations : 5 to 10 minutes per teams
• 7:45 p.m : Closing speech
APPLICATION
To apply, please fill in this formular. Closing date for registrations : 6th December 2020 midnight.
Participation in the event is free (within the limit of places available). To your keyboards!