Audio
Audio
Talking economics
In the context of six pretend radio programmes, each of these six audio clips tackles a specific topic: rationality, confidence, money, regulation, business, globalisation, while referring to the principles currents of economic thinking.
Each economist quoted is the subject of a biography which summarises their career and the purpose of their work.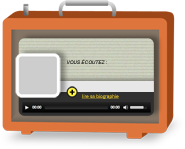 Videos
Videos
Economists' viewpoints
These four videos show intersecting interviews with seven members of the exhibition's scientific committee, revealing their diverse opinions on the themes of the crisis, growth as a source of happiness, the limits of growth and the role of economists in society.
Crisis: why do they keep occurring?

Economists: what role do they play in society?

Does growth make people happy?

Should growth be limited?
Videos
Animated films
These five educational animated films examine calculation of growth; the way in which a financial crisis spreads to the entire economy; competition and key issues concerning the relationships between supply and demand; the labour market, unemployment and unskilled labour.
Run the videos :
Crisis

Growth

Competition

Labor market

Cicular flow
To discover online
Choose your indicator
GDP measures the flow of wealth in a country but tells us nothing about its distribution, the health or educational level of its population nor the environmental consequences of growth.
This multimedia exhibit allows you to classify the countries in the world by their GDP, per capita GDP and Human Development Index (HDI), and to create your own indicator based on data available to the UNDP.
Requires Flash plugin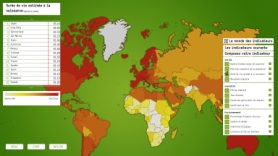 webapp
Application
Household chores are worth a fortune!
Every day you perform household chores such as cooking, housework, shopping, help with homework, etc. Do you know how much this work would cost if it were outsourced?
Use the web-app "Price your time" to find out the true value of your household chores!