Robots - the book of the exhibition
What is a robot? How does it work? How is research progressing, what are the challenges and the economic and social questions posed by robotics in the twenty-first century?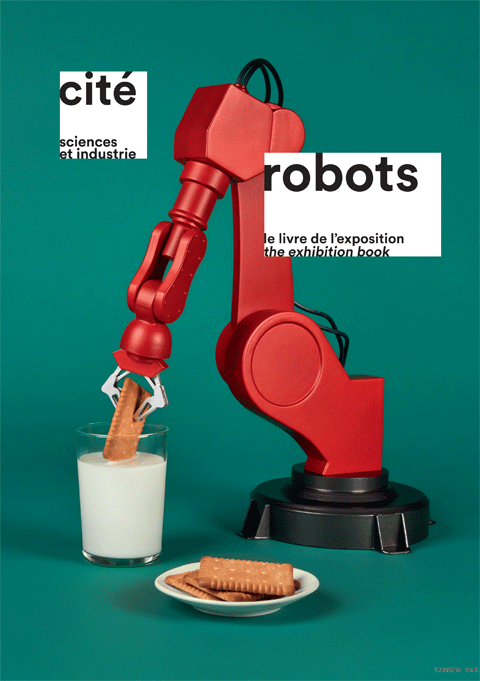 Today, as robots are becoming increasingly present in our professional, public and private lives, it is vital to understand their technological capabilities. We must more fully comprehend how they can help us and master their uses. Robots continue to fascinate us but our idea of them, stemming from literature and cinema, is often a purely imaginary one.

This illustrated book accompanies the Robots exhibition at the Cité des sciences et de l'industrie.
It contains links to a series of videos. You can scan their QR codes to watch them online.
Authors
Jean-Paul Laumond, roboticist, research director at the CNRS, member of the Académie des technologies and the Académie des sciences.
Denis Vidal, anthropologist, research director IRD, associate lecturer at Université de Paris, EHESS, Musée du quai Branly and UCL (Louvain-la-Neuve). His publications include Aux frontières de l'humain. Dieux, figures de cire, robots et autres artefacts.
Illustrator
Anne-Lise Boutin illustrates for the press (Libération, Le Monde, The Guardian, The New York Times) and for children's and adult books. Her illustrations in ink, digital imagery and collage are inspired by folk art forms such as Mexican calaveras and the marvellous and strange.
48 pages
Éditions de la Cité des sciences et de l'industrie
9,95 euros
ISBN 978-2-86842-197-

Bilingual edition
Une sélection d'ouvrages pour programmer et jouer avec le code (à partir de 5 ans) :
Génération robots, le rêve devient réalité
De Natacha Scheidhauer et Séverine Assous chez Actes Sud