From 4 April 2023 to 24 November 2024, the Cité des sciences et de l'industrie will be staging Metamorphoses, its new temporary exhibition for children aged 6 to 11.
Like Alice in Wonderland, children grow, evolve and reflect on their own transformations and those of the world around them.
Metamorphoses offers children a chance to explore various metamorphoses – natural, amazing and also personal – by bringing together science and imagination. It also introduces the basis of a scientific approach by encouraging children of all ages to observe, be amazed and question – whilst stimulating their imagination. Whether they are the sources of fascination or apprehension, metamorphoses open up new possibilities.
/
The Amazing Forest
A field of study for scientists, a place to live, a thoroughfare, a magical or imaginary place: the forest is filled with secrets. It helps develop children's spontaneous curiosity and it is the setting for numerous tales and myths. Here, visitors actively observe, compare, associate, ponder, listen to stories, etc. Animal metamorphoses and plant transformations… both natural and imaginary are on the Menu!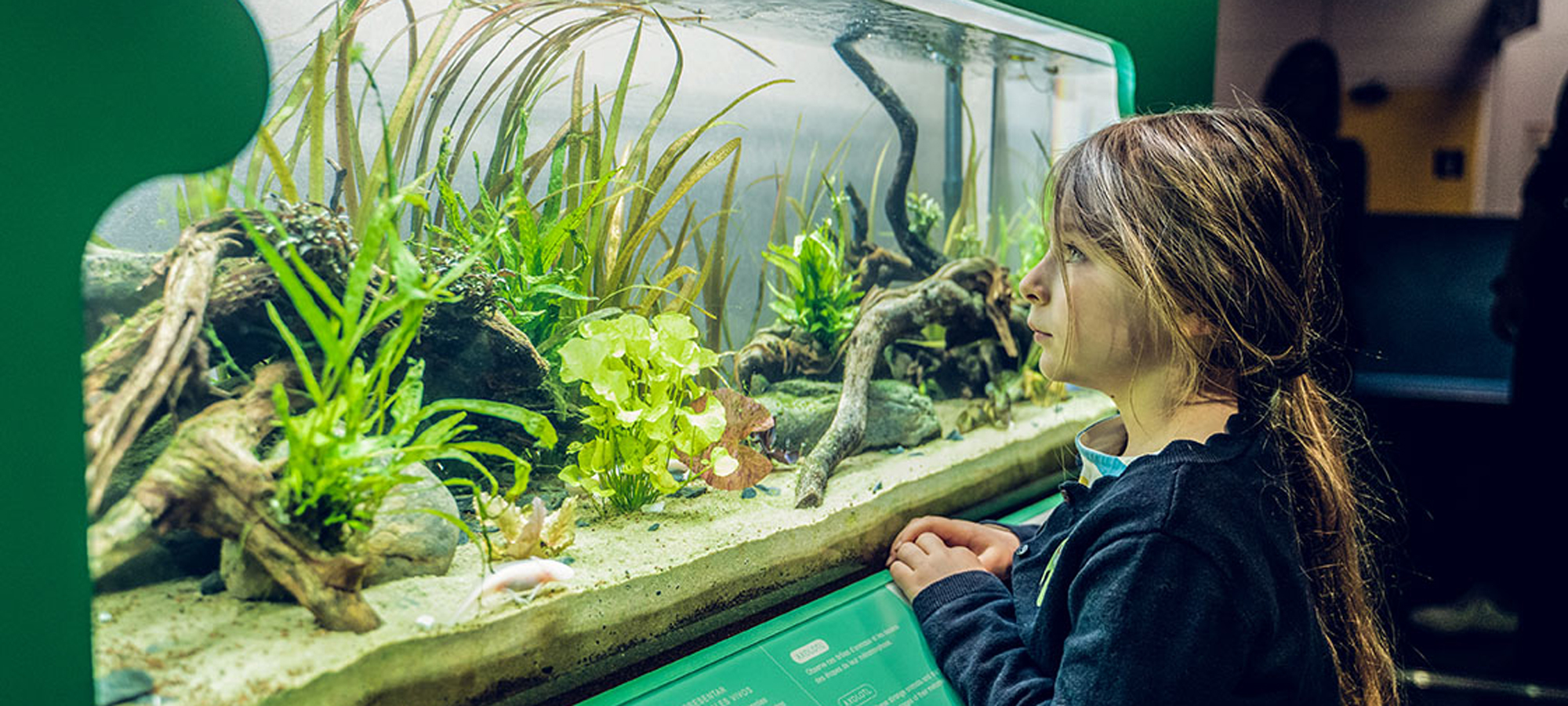 /
Mirror, Mirror on the Wall
Numerous magic mirrors are featured throughout literature, tales, films, etc. They reveal invisible truths and the deepest wishes, allow us to see the future or revisit the past. Mirrors also allow people to see themselves growing up, changing and growing old, but also developing or "adopting a persona". Within this space, children and parents are the subjects or protagonists of transformations, whether real or imaginary.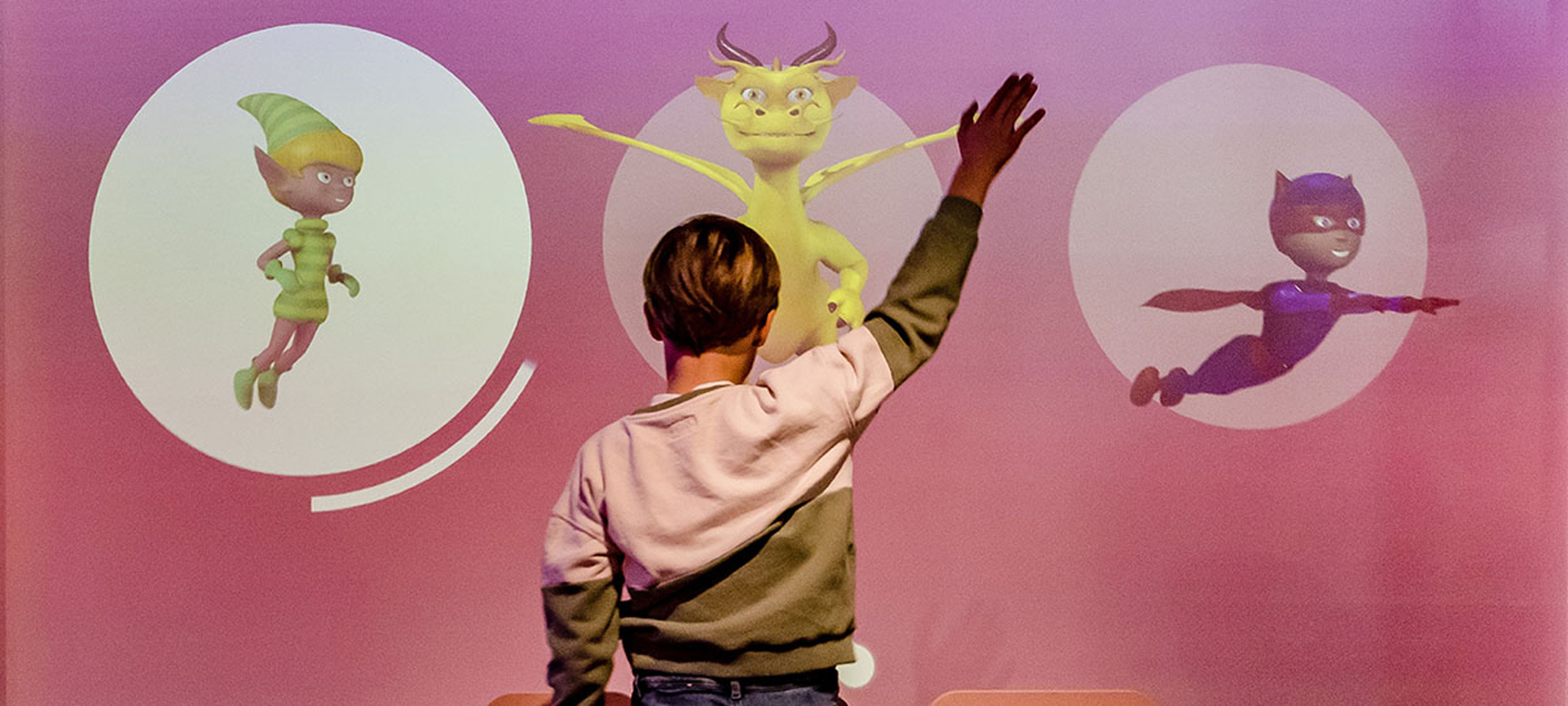 /
The World of Shadows
Humans are complex beings. Their emotions, moods and thoughts vary throughout the course of a day, a week, the years and the different phases of their lives. In a large shadow theatre, children can play around with their bodies and props to transform their shadows into monsters, thereby revealing perhaps some darker facets of their personalities.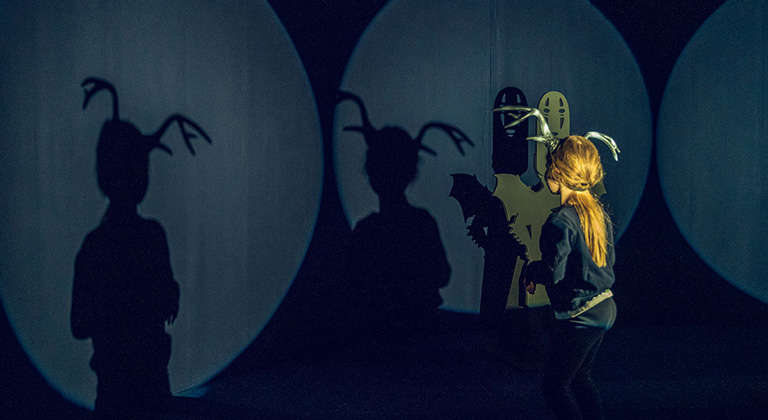 /
A Thousand and One Eyes
This area invites us to step aside, to change perspective. Children put on different pairs of goggles and explore a setting. Distortions, shifts, coloured filters inviting them to look at the world differently and realise that we don't all see it the same way.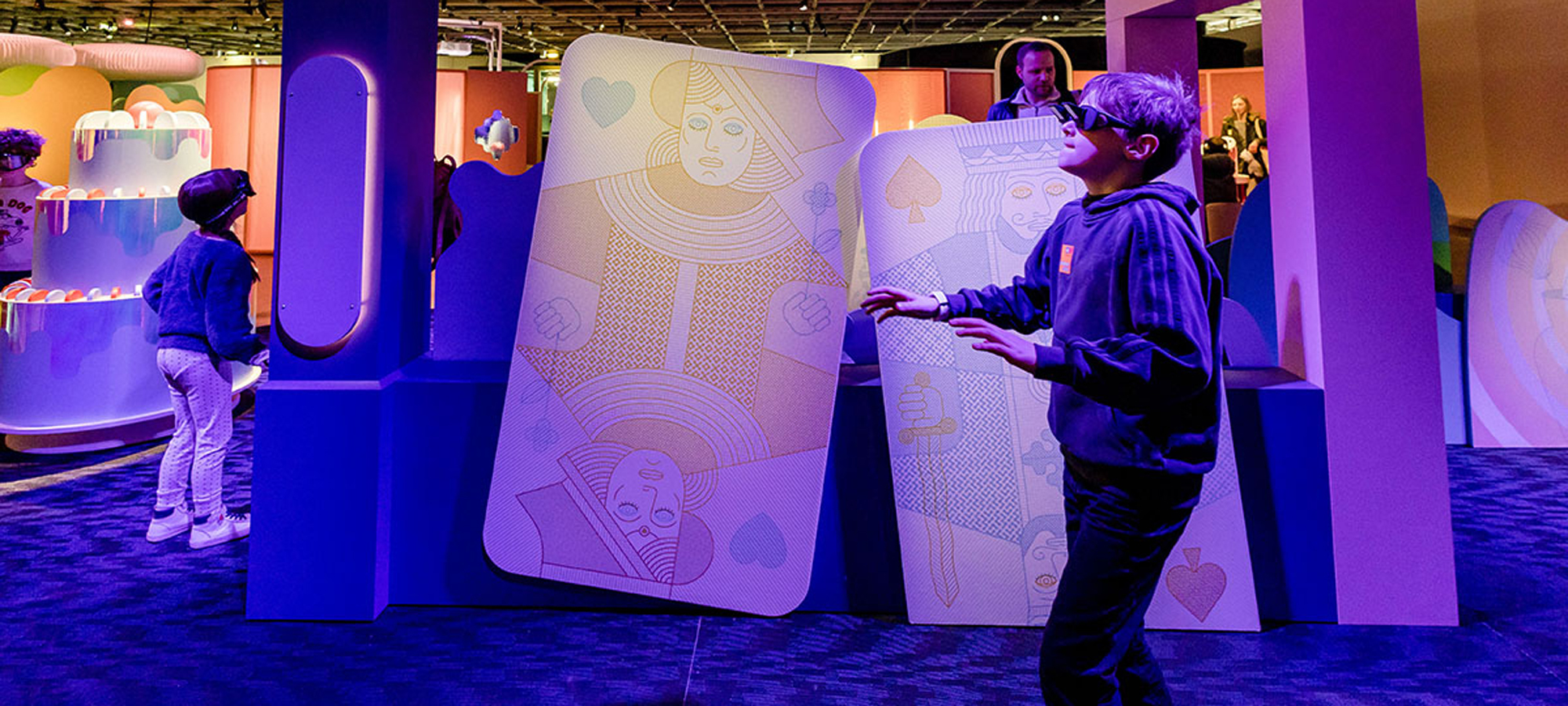 /
The Funfair
The itinerary ends at a funfair – the most amazing place to explore devoted to transformations of matter. Originally, funfairs were bubbling laboratories where artists and scholars, physicists and magicians, chemists and jugglers mingled. Here, science becomes entertainment!