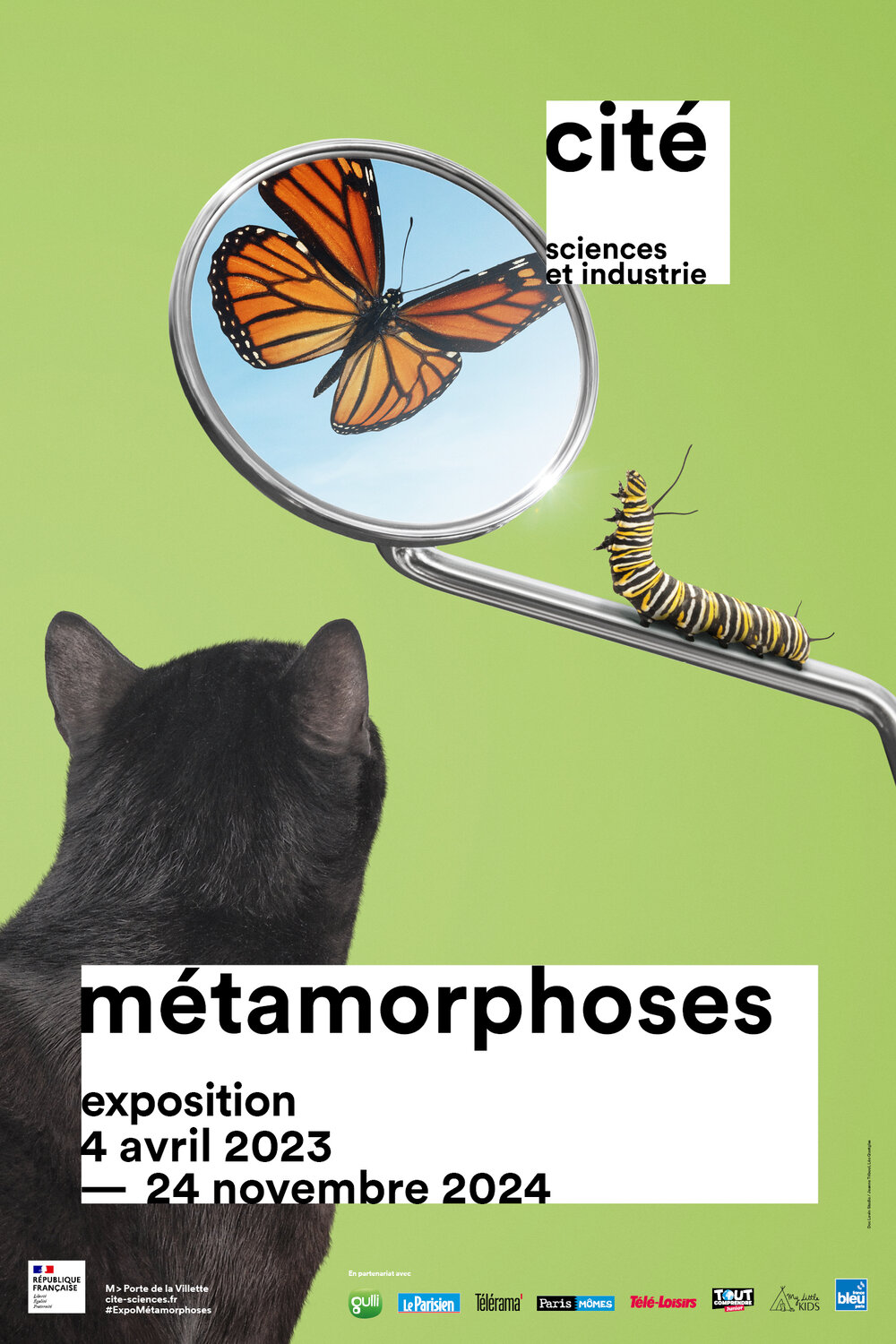 From 4 April 2023 to 24 November 2024, the Cité des sciences et de l'industrie
will be staging Metamorphoses, its new temporary exhibition for children aged 6 to 11.
Children grow, evolve and reflect on their own transformations and those
of the world around them. The exhibition offers them a chance to explore various
metamorphoses – natural, amazing and also personal – by bringing together science
and imagination. It also introduces the basis of a scientific approach by encouraging
children of all ages to observe, be amazed and question – whilst stimulating their imagination.
Whether they are the sources of fascination or apprehension, metamorphoses open up
new possibilities.